Mahakal Desert Safari Adventure Tourism LLC
Unleash Your Adventurous Spirit on a Mesmerizing
Desert Safari Dubai
Our Pleasure is Your Utmost Satisfaction!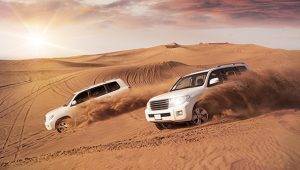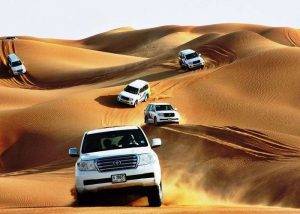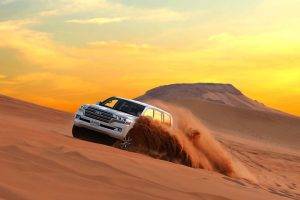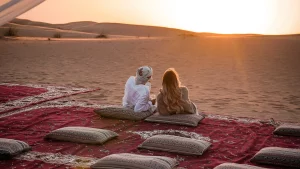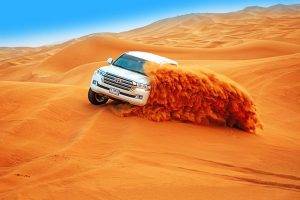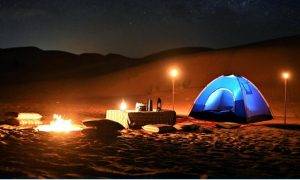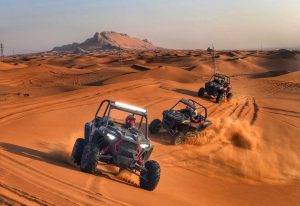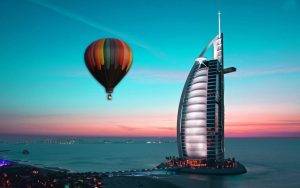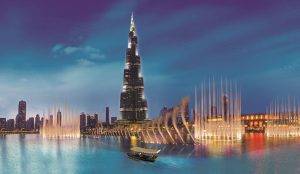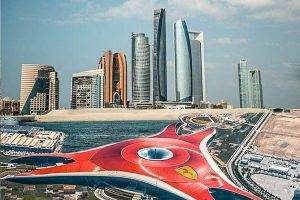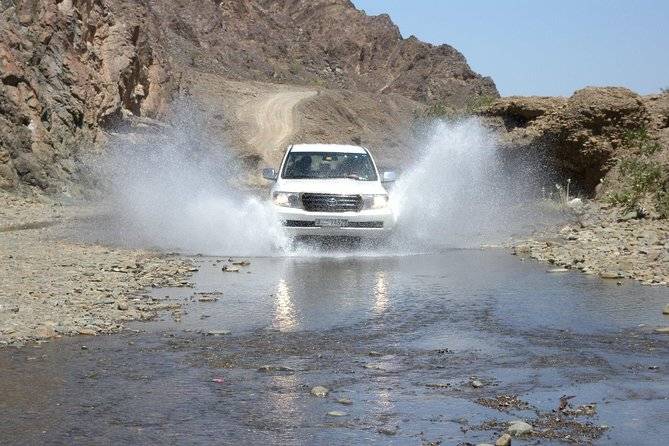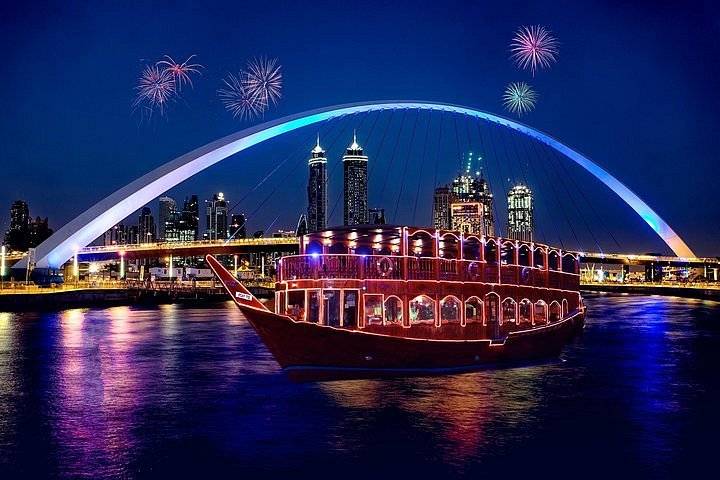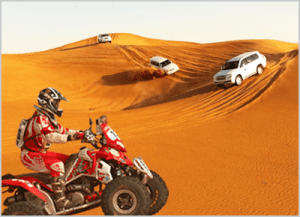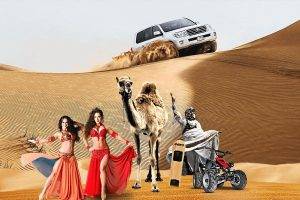 Desert Safari Dubai OverView
Discover the ultimate adventure in Dubai with an unforgettable desert safari experience. Immerse yourself in the breathtaking beauty of the Arabian Desert while indulging in a range of thrilling activities. From dune bashing and sandboarding to camel riding and quad biking, our desert safari Dubai offers a unique opportunity for adrenaline seekers. Witness the awe-inspiring sunset as it paints the golden dunes in vibrant hues, capturing Insta-worthy moments at every turn. After the thrilling adventures, retreat to a traditional Bedouin-style camp where a delectable barbecue dinner awaits. Savor the flavors of authentic Arabic cuisine while being entertained by mesmerizing belly dancing and Tanoura performances under the starlit sky. If you're seeking adventure, cultural immersion, and unforgettable memories, our desert safari dubai is a must-do experience. Book now and prepare to embark on an exhilarating journey through the stunning landscapes of the Arabian Desert. desert safari dubai
About Us
Welcome to Mahakal Desert Adventure Tourism, the leading provider of unforgettable desert safari experiences in Dubai. With over 10 years of experience in the industry, we have become the go-to choice for those seeking thrilling and safe desert adventures. desert safari dubai At Mahakal Desert Adventure Tourism, customer satisfaction is our top priority. We take pride in our long list of happy and satisfied customers who have experienced the magic of our desert safari Dubai. Our commitment to safety is unwavering, and we strictly adhere to all necessary safety measures to ensure the well-being of our guests throughout their journey. desert safari dubai Our team of experienced professionals is dedicated to providing you with an exceptional desert safari experience. We combine thrilling activities with cultural immersion, allowing you to create lasting memories in the mesmerizing landscapes of the Arabian Desert. Whether you're an adrenaline junkie seeking dune bashing and quad biking adventures or someone who wants to relax and soak in the serene beauty of the desert during a camel ride, we have something for everyone. desert safari dubai At Mahakal Desert Adventure Tourism, we understand the importance of creating a seamless and enjoyable experience for our guests. From the moment you book with us, our friendly and knowledgeable staff will assist you every step of the way. We offer in desert safari dubai convenient and hassle-free booking options, ensuring that your desert safari adventure is easy to arrange. desert safari dubai Safety is paramount in all our operations. Our experienced drivers and guides are trained to navigate the desert terrain with expertise, ensuring a thrilling yet secure experience for our guests. We prioritize the well-being of our visitors, and our vehicles are regularly inspected and maintained to the highest standards. desert safari dubai Additionally, our commitment to customer satisfaction extends beyond the safari itself. We provide comfortable transportation to and from your hotel, ensuring a smooth and convenient journey. Our desert camps are designed to offer a true taste of Arabian hospitality, with traditional entertainment, delicious meals, and the opportunity to relax and soak in the ambiance of the desert. Choose the best safari company in Dubai for an unparalleled desert safari experience in Dubai. Join us as we take you on a journey through the breathtaking landscapes, where adventure, culture, and safety converge. Book now and let us create memories that will last a lifetime. desert safari dubai
WE ARE HAPPY TO HERE FROM YOU
Customer satisfaction is our top priority, and we strive to provide a seamless and enjoyable booking process for all our customers. We appreciate your recommendation and look forward to serving you and others in the future. If you have any further feedback or if there's anything else we can assist you with, please don't hesitate to reach out.
Amazing.... Important of Mahakal... Customer's Support and Desert Drive Attractive...Me and my friend went for safari with sunil somra then went to future museum dubai tour this tour was very fun sunil somra guid us well there
Very good It was an amazing experience with MAHAKAL DESERT ADVENTURE TOURISMDriver Anil was very good and COOPERATIVE
amazing i had a trip to desert safari with sunil we had amazing ride on desert an amazing experience had a grat time
I had a trip to desert safari with mr anil we had amazing ride on desert an amazing experiences Had a grat time I had a trip to desert safari with mr anil we had amazing ride on desert an amazing experiencesHad a grat time
Excellent services Wonderful services, keep doing the way u r doing, helps a lot .people seeking out tourism may opt mahakal desert adventure,
Fabulous 👌 Amazing experience at desert safari wth Mahakal adventure nd very nice guy our guide Mr anil chudhri
Mr anil mahakal desert adventure is very amazing person he has enjoyed us alot and we enjoyed so much Mr anil mahakal desert adventure is very amazing person he has enjoyed us alot and we enjoyed so much
Fantastic I love the car, foods, performance and good people . I recommend this to my friends.Anil is a very good, lively helpful and supportive throughout our events in the desert safari
Great experience Very amazing experience.. and friendly hosts.. well experienced and great drivers. Very friendly drivers
Safari Excellent service and desert safari tour with Mahakal tourismSafari guide Sunil kumar was very friendly and understanding